Gentle Yoga


April 15 (Thursday) at 9:30 am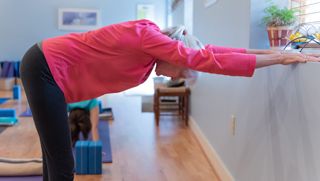 A slower-paced yoga practice. These classes are perfect for people recovering from injuries, newcomers to yoga, or those who simply enjoy a gentle practice.
Please bring your own props to the studio, including:
yoga mat
2 yoga blocks
strap
blankets or beach towels
therapy peanut
tennis ball
Sorry - that class has already taken place!