Gentle/Moderate Yoga


April 10 (Saturday) at 8:30 am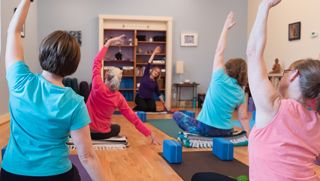 Instructor offers various modifications to simplify or go deeper into the postures. Some yoga background is helpful.
Please bring your own props to the studio including:
yoga mat
2 yoga blocks
strap
blankets or beach towels
Sorry - that class has already taken place!