Active Senior Yoga


April 12 (Monday) at 1:30 pm
1 SPOT LEFT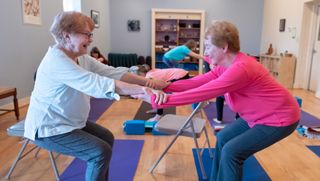 A more active class for Seniors that includes both floor and standing postures. Students must be able to get up and down from the floor.
Please bring your own props to the studio, including:
yoga mat
2 yoga blocks
strap
blankets or beach towels
Sorry - that class has already taken place!