Chair Yoga


February 24 (Wednesday) at 11:30 am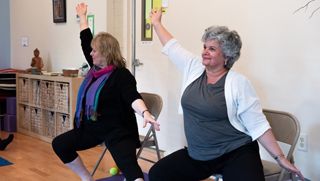 Perfect for Seniors and other students recovering from injuries. The class uses chair support for seated and standing postures.
Please bring your own props to the studio, including:
yoga mat
1 yoga block
strap
Sorry - that class has already taken place!